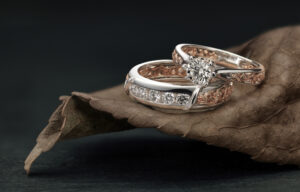 Many people will have questions regarding the properties of lab-grown diamonds. They doubt whether lab-grown diamonds have the same properties as natural diamonds. The fact is that lab-grown diamonds are real diamonds. All properties of a lab-grown diamond are the same as that of a natural diamond except for their place of origin.
This article is aimed at people who still have trouble believing lab-grown diamonds are also real diamonds. For decades, mined diamonds are widely used as center stones for engagement rings. Rising awareness of the social and environmental impacts of the diamond mining process is making people rethink buying natural diamonds. Due to this reason, many started preferring lab-grown diamonds for their jewelry.
Let us find out what a lab-grown diamond is.
Lab-Grown Diamonds
Simply saying, they are diamonds that are grown within a controlled environment in a lab. There are mainly two processes to grow a diamond in a lab facility. They are High-Pressure High Temperature (HPHT) method and the chemical vapor deposition (CVD) method. A diamond seed is placed in presence of abundant carbon and the required temperature and pressure are provided for diamond growth. Diamond starts to grow around the seed and later it is cut into the desired shape.
Advantages Of Lab-Grown Diamonds Over Natural Diamonds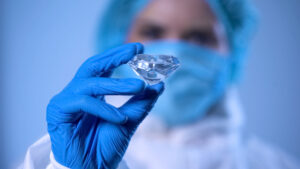 Natural diamond mining is a process that has various environmental impacts. After raw diamond depletion, areas used for open pit diamond mining are of no use in the future. The flora and fauna of these regions are completely destroyed due to the mining process. Moreover, labor exploitation and child labor are practiced in many diamond mines. All these social problems can be avoided if lab-grown diamonds are used instead of natural diamonds.
Another advantage is the cost difference. Lab-grown diamonds are less expensive than natural diamonds. Natural diamonds are incredibly expensive. You can save a significant amount of money and still get high-quality diamonds if you choose a lab-grown diamond.
Are Lab-Grown Diamonds As Durable As Natural Diamonds?
Yes, they are. The Mohs scale reading for the hardness of natural and lab-grown diamonds is 10 and no natural substances are harder than diamonds. Unless you test a lab-grown diamond in a gemological lab, there is no other way to distinguish between a natural and lab-grown diamond. You can treat a lab-grown diamond just like how you treat a natural diamond.