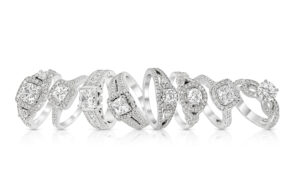 One's wedding day is unlike most other days in that it is special. A mistake that people often make is that they choose bulky engagement rings that appear great with their wedding dresses without considering how the rings will appear on normal days. With that in mind, we will discuss some factors to consider when choosing the right ring for the shape of your hand.
Know Your Hand
Have a close look at the length, shape and size of your fingers and hands. Analyse these parts, and think about all engagement ring types you want to explore for them. Have your engagement ring band set right, and it will change how the piece looks. It is fair to prioritize an aspect of the ring, but try to find the right size and shape complementing your personality and hands.
For Short Engagement Ring Finger
If the finger is short, you would require a piece that makes it appear long optically. You should avoid an engagement ring band that has too much thickness. Choose elongated diamond cuts such as marquise or baguette. You may consider oval diamond ringsas well. Oval-cut diamonds will cause your fingers to look proportionate. Choose a narrower band as it will aid your finger in appearing long optically. A diamond ring band with too much thickness will make the finger appear bulky.
Slender And Long Hand And Finger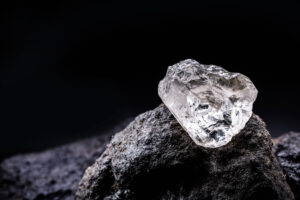 Do you have a long hand and a long finger? If so, any style of engagement jewelry would appear nice for you. Still, you can pull off rings that come in bold and big sizes. Round diamonds and princess cut stones will flatter the finger the most. When you are choosing big stones, ensure that you do not have toonarrow a ring band. It will cause your stone to look out of balance.Long fingers will appear amazing with diamonds with different colors that are set differently and into a bigger gem and band.
Big Finger
Are your fingers big? If so, try to avoid using narrow gemstones or rings, especially the pieces that will causeyour skin to be visible on both sides. Your best diamond cut is the emerald cut, but you can look into a rectangular cut too. A trinity ring is perhaps your best ring option, whereas small diamonds and cuts may cause your hand to appear wider.