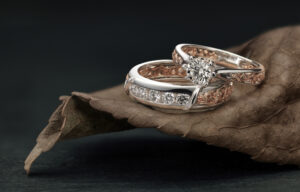 Wearing a diamond earring can light up your face with shine. Much like diamond rings and diamond necklaces, you need to do proper research before buying a diamond earring. With lab-grown diamonds becoming hugely popular among people all across the globe, many women are considering lab-grown earrings because of ethical concerns.
Here are some pointers worth considering while purchasing a lab-grown earring.
Right Shape
Since diamond earrings are becoming extremely popular, manufacturers are creating diamond earrings of different shapes and sizes. One-carat diamond earring is the most popular choice among people, which feature a half-carat diamond put in each earring rather than a single carat. This is referred to as a "total carat weight" of one carat, and most jewelers would use this term to describe studs: it refers to the entire weight of all diamonds in the earrings, not just the center diamonds. Smaller diamond studs, which layer well with other earrings and ear cuffs, have been increasingly popular in recent years. One-half or even one-quarter carat total weight is common.
Choose A Great Setting Style
Although diamond studs are modest, the details are important. Choose precisely what you want to bring your personal twist to the basic silhouette. When picking a setting type and precious metal, you can reflect the intricacies of your engagement ring. The gem is best illuminated by a classic three-prong martini setting. A four-prong arrangement appears to be more robust.
Proper Budget
Be it for yourself or for your bestie, diamond earrings are a memorable purchase. Earrings are a customary gift for the bride to wear on her wedding day, and unlike the dress, they may be worn again and again as a memory of the joy of the occasion. Our customers frequently establish a budget in the thousands instead of the hundreds as they're a long-term investment.
Buy A Quality Earring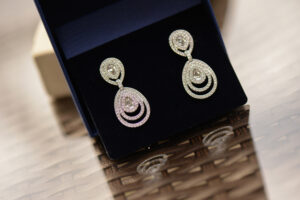 Most individuals say that the quality of the diamond doesn't important in earrings and that you'd get by with a somewhat yellow diamond with noticeable imperfections. No one would be staring at your ears very attentively. However, we choose to invest in higher-quality diamonds for an heirloom that will last for years.
Back It Up
The earring back is one of the most ignored aspects of purchasing diamond stud earrings because it is hidden while worn. Earrings are the most usually misplaced jewelry, which is made even more painful by the fact that the surviving earring sits alone in your jewelry box as a constant reminder.