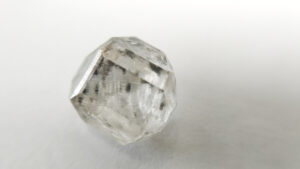 The COVID-19 pandemic has made our life miserable, but it couldn't make us stop loving our partners. Even if the pandemic is ongoing, couples are getting engaged all around the world. That means they are looking for beautiful and elegant engagement rings for their loved ones. People are now looking for new trends in engagement rings and fortunately, many new trends may excite you.
This article discusses the latest trends in engagement rings.
Band Style Rings
Due to the constantly changing wedding landscape, jewelers are now seeing clients choose band-style engagement rings as a two-in-one solution. Due to the increased number of weddings getting rescheduled, rings that may be used as both an engagement ring and a wedding band have become more popular. Wedding bands/eternity bands are traditionally given as engagement/wedding band rings in many European nations. It's also easy to clean, and it can withstand the continuous hand washing and sanitizing that is common right now.
Rings With Personal Details
People are trying to take control of the few elements they can when it comes to marriage in this year of unpredictability, and one of them is emphasizing subtle details on the engagement rings. Customers are anxious to personalize the ring to commemorate their affection. Rings featuring secret messages that only you and your lover are aware of, for example.
Petite Side Stones
Because of Meghan Markle and her stunning diamonds, three-stone rings have already been popular among people. Smaller side stones are becoming more common, and the aesthetic is being dialed back a touch. Petite side stones are becoming increasingly popular among today's couples, which is fantastic because they are a more modern and delicate version of the classic three-stone ring.
North-South East-West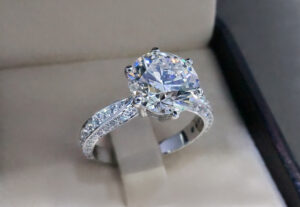 Next year, North South East West prongs and East-West cuts will be ubiquitous. NSEW prongs, sometimes known as compass prongs, are a creative and antique take on standard prongs, and I'm thrilled to see them in fashion. An East/West Emerald Cut gives the classic a new spin. It's a terrific way to put a distinctive twist on a standard emerald-cut engagement ring
Ethical Diamonds
The diamonds that we usually get are mined from the earth. The mining process is not always ethical. A few diamond mines of Africa are managed by rebel groups and they use slave labor. That is why many people are choosing lab-grown diamonds instead of natural diamonds for their engagement rings. Diamonds created in a lab and natural diamonds have no differences except for their origin.