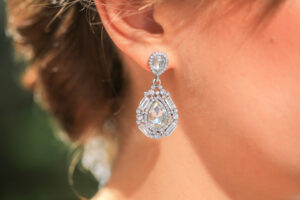 When you want to buy an engagement ring for your fiancé-to-be, you want a beautiful diamond that suits their personality. We all know how beautiful diamonds are. Even raw diamonds have their brilliance. This may come as a shock to you, most diamonds that you get from a jewelry store are not conflict-free, some of them are blood diamonds.
If you are wondering what blood diamonds are and want to know more about them, keep reading this article.
What Exactly Are Blood Diamonds?
Diamonds that are unlawfully traded and mined to finance violence and political turmoil in war-torn regions are known as blood diamonds. According to the World Diamond Council, this is especially true in central and western African countries, where diamonds have been used to help finance opposing governments or militant groups seeking to overthrow internationally recognized governments.
Most of the mines in these African countries are controlled by rebel groups and they use forced labor and child labor for mining. Most often they are treated poorly and do not get paid properly. These blood diamonds will end up in the diamond market and we may end up buying them without realizing that our money is funding the violence in another country.
Regulating Rough Diamonds Is Essential
Regulation of rough diamonds was not a priority of the industry till 2003. Blood diamonds were not a business risk, but a political risk. Big diamond mining companies and retailers were unconcerned about whether or not a blood diamond hyped the flames of war. The primary objective was to get rough diamonds into countries where they were in high demand. Mined diamonds have been associated with brutal civil wars, slave labor, violations of human rights, insurgent groups, military intervention, and child soldiers due to this.
Switch To Lab-Grown Diamonds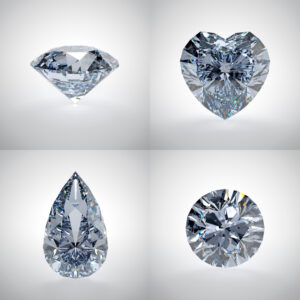 It is almost a nightmare to try and sort out conflict-free diamonds from the conflict diamond pipeline. If you are not thorough, your anniversary gist or engagement ring may be connected to slave labor or massacres. That is why switching to lab-grown diamonds is advised.
Buying a lab-grown diamond for engagement rings is a great option because it is very identical to mined diamonds in every way. Both diamonds even have the same optical properties. Their origin is the only thing that differentiates the two. One advantage is that lab-grown diamonds are economical. Also, you will get the satisfaction that you are not funding any insurgent groups.