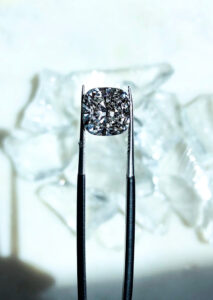 Gold is one of the most commonly preferred options in engagement rings. There are different varieties of this precious metal available for you including yellow gold, rose gold, and white gold. Each of these options has its own peculiarities.
Yellow gold and white gold are two extremely popular options used in jewelry. Therefore, we list some of the important things you want to know about these options so that you can choose the better option for you.
Some Fundamental Things About Gold
Gold is naturally a yellow metal and it is very soft and malleable. Gold in its pure form is 24K, but it is not commonly used in jewelry because of its soft nature.
The gold you see in jewelry, whether yellow or white, comes with some additional alloys that are added to enhance the durability and strength of this metal. Pure gold usually come in 10K, 14K, or 18K varieties. Alloys like copper, silver, nickel, and palladium are added to increase the durability of gold.
Yellow Gold
As pure gold is yellow in color, no additional elements are needed to create the color. However, some other metals should be added to it when used in jewelry to increase its strength and hardness. The strength of gold will increase based on the increase in the number of alloys, however, the value and price of gold will reduce accordingly. Pure gold is the most valuable and costly form of gold.
White Gold
White gold is adored by brides for its neutral look and white shine. It can offer the look of another costly precious metal called platinum. The white color of this gold variety is created using some alloys like nickel, palladium, and silver. White gold jewelry usually has a rhodium coating that can enhance the white shine of this metal.
As white gold has a stunning white shine, it can complement the brilliance and shine of natural and lab grown diamonds. Hence, it is one of the popular options used in diamond engagement rings.
Maintenance And Durability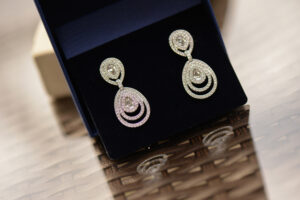 Yellow gold is softer than white gold because of the higher quantity of gold. Therefore, it can get scratched easily. But you can re-polish it once in a while to remove the scratches and make your ring look new.
Even though white gold is stronger than yellow gold, its color can wear off after a few years. Therefore, you will have to re-plate your ring every few years. Additionally, some people can be allergic to white gold.
Both white gold and yellow gold can be stunning options for your engagement rings. Therefore, choose an option based on how you want your ring to look.