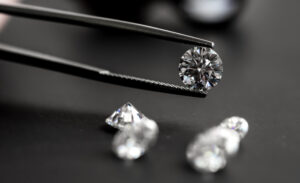 Lab grown diamond jewellery is the new trend, owing to its high quality and affordability. But many are still skeptical about choosing lab made diamonds for their precious jewelry. Let us take a look at some of the lesser-known facts about lab made diamonds that may help with your decision.
They Are Gorgeous
Not only can lab grown diamonds be as perfect and as gorgeous as natural diamonds; they can be better at times. With the advancement in technology, it is now possible to make diamonds that are better, whiter and brighter than most natural diamonds. Such diamonds will have a clean crystal structure without any fluorescence or milkiness, making them shine bright. New and improved methods of laser cutting and scanning have resulted in ideal cuts with no bow ties or paneling, resulting in excellent quality man made diamonds.
They Are Not All The Same
Just like natural diamonds, no two lab made diamonds are ever identical. Such diamonds can have the same perfect carbon structure that makes a very small percentage of natural diamonds rare and unique. The color, structure and inclusions of lab made diamonds vary based on their manufacturing technique. For example, diamonds made with Chemical Vapour Deposition (CVD) may look brown if grown quickly. Some techniques like HPHT can result in blue tinges and phosphorescence.
They Take Time To Grow
Good quality lab diamonds with high clarity and little inclusions take a long time to grow. Rushing the process may result in the formation of dark diamonds with heavy inclusions. Bad diamonds are cheaper to grow because of the lesser time involved in the process. Some manufacturers use shortcuts to produce a large volume of diamonds, resulting in lower quality diamonds with deep tints and a lot of inclusions.
Their Price Depends On Their Quality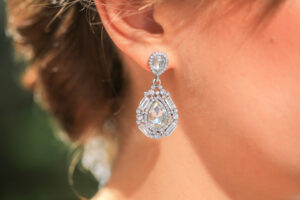 Just like natural diamonds, the price of lab diamonds also depends on the quality of the diamond, assessed using the 4Cs, color, cut, clarity and carat. This demands the buyer be wary of budget e-commerce sites selling flawed diamonds online. Such sites may ask for payment upfront and deliver diamonds that were not inspected or certified before shipping. You may feel that you have been given a good bargain but may end up with a diamond that does not look aesthetically pleasing.
Lab grown diamonds are as unique as their natural counterparts. Lab grown diamond jewelry must be chosen with the same care and attention that you invest in purchasing natural diamond jewelry.