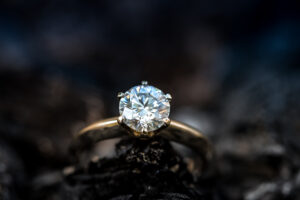 Lately, Instore Magazine asked hundreds of retailers to make their predictions about the breakout jewelry trends in the future. Some of those jewelers said that they do not follow trends, whereas others bluntly suggested that they are not resourceful enough to predict the same. At the same time, many of those jewelers took educated guesses, especially about jewelry classifications that have shown strong indications of a spike in sales. Here, we will discuss what those retailers consider to be the trendier elements in the future of the jewelry industry.
Lab-Made Diamonds
Almost all the respondents regarded lab grown diamonds as the number one category. One of them stated that lab diamonds would arrive in large numbers in the industry. As per that jeweler, lab diamonds would have to be brought into conformity with a standard and perhaps require a bit of regulation. These are diamonds made in laboratory environments with sophisticated equipment and factors like the conditions below the Earth's surface.
Identity Jewelry
As for one of the retailers that took part in the Instore Magazine poll, identity jewelry will become more popular. By identity jewelry, the retailer referred to jewelry that said something about the wearer.
Yellow Gold Jewelry
One of those retailers stated that yellow gold diamond rings are taking over the engagement jewelry market. A yellow gold band and white diamonds offer a vivid contrast for an engagement ring. It is perhaps what makes the jewelry piece appealing to customers.
Fancy-Shaped Diamonds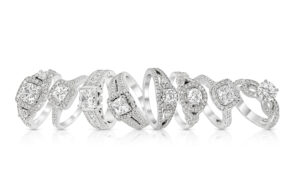 Diamonds of the shapes except for the round brilliant are described with the word 'fancy'. Some of these are pear, marquise, oval as well as the elongated cushion and radiant diamonds. Many of the fancy cut stones are round brilliant diamond derivatives. Each fancy-shaped diamond is not just unique but also appealing to people with different tastes in jewelry.
Simple Settings
One of the jewelers that responded to the Instore Magazine survey mainly sells simple diamond engagement rings. Some of those are a diamond with a shank of 1.5 millimeters, thin and delicate eagle claws as well as perhaps a hidden diamond halo. For your information, the word hidden halo refers to a setting where the centerpiece sits at the top of a group of smaller diamonds. The ring with the halo diamond setting impresses customers when they view it from above or at different angles.