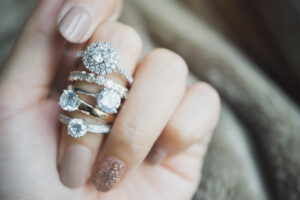 Today, people are becoming aware of the exploitations that are frequently occurring in the diamond mining industry. They are reading news reports that show forced labor is used for mining diamonds and how those diamonds are funding the insurgent groups all around the world. A conscious customer won't buy these blood diamonds. They will go for alternate diamond options like lab-grown diamonds.
A diamond that is created in a laboratory setting is called a lab-grown diamond. They are similar to naturally-mined diamonds in every way. Both of them have similar physical, chemical, and optical properties. There are mainly two processes that are utilized for creating diamonds in a lab. One method is the High-Pressure High Temperature (HPHT) and the other one is Chemical Vapor Deposition (CVD).
In this article, we will take a look at the CVD process for the creation of lab-grown diamonds.
What Is The CVD Process?
As we have mentioned, CVD stands for chemical vapor deposition. The method starts with a diamond seed, which is a little natural diamond fragment that can withstand high temperatures and pressures. For lab diamond formation, selecting the hardest and highest-grade natural diamond bit is critical.
The diamond seed is placed in a vacuum chamber, which is then filled with carbon-rich gases. Then it is heated over 1000 degrees during the CVD process. The gases become "plasma" as a result of the extreme heat. For those who are unaware, plasma is responsible for helping to "construct" the layers of diamonds, transforming them into the beautiful gemstones we know and adore.
Do CVD Diamonds Have Better Quality?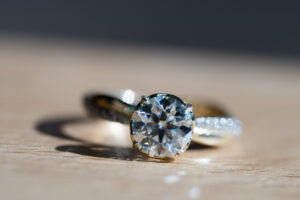 There is no straight answer to this question. The quality of the diamonds created using the CVD process may vary. However, one thing that we can be sure about is that diamonds created in a lab have better quality than natural diamonds. This is because, during their formation, natural diamonds are constantly exposed to gases or materials that can affect their quality. On the other hand, a successful CVD process provides a higher quality diamond.
How To Make Sure That Your Lab Diamond Is Made Using CVD?
When you buy a lab-grown diamond engagement ring, you should ask for the diamond certificate because it is essential for confirming that your diamond is conflict-free and also it has all the quality grades that are claimed by the manufacturers. Most often, the diamond certificate will indicate the process utilized for creating the diamond.