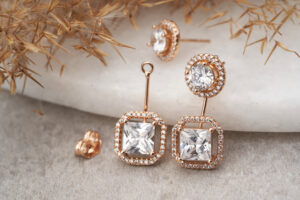 With the emergence of lab-grown diamonds, the life cycle of the diamond industry has entered a new stage. The diamond trade has been challenged by lab-grown diamond manufactures, which create lab-grown diamonds that ha the same chemical, physical, and visual qualities as mined diamonds. Diamonds created in a lab are less expensive than natural diamonds due to the smaller supply chain.
The demand for lab-grown diamonds for engagement rings may be huge now. However, it does not imply that they are new. According to experts, lab-grown diamonds are created decades ago.
Creating The First Lab-Grown Diamond
In 1797, scientists discovered that diamonds are made entirely of carbon. The race to make the first artificial diamond began as a result of this. Many people sought to duplicate the environment required for diamond creation in a lab environment throughout the 19th century. Despite numerous claims of success, experts were unable to reproduce these tests.
In 1954, under the secret "Project Super pressure," General Electric created the first confirmed synthetic diamonds. The work on this project started in the 1940s, but it was put on hold due to World War II. Scientists have been experimenting with different methods, temperatures, and pressures to create diamonds from carbon for years. Small seed crystals were exposed to temperatures of 2,9120 F and pressures of 1,500,000 pounds per square inch. They used this apparatus to dissolve graphite in metals such as iron, nickel, and cobalt to speed up the graphite-to-diamond transformation.
Modern Ways To Create Lab-Grown Diamonds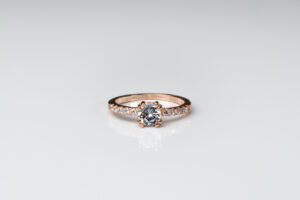 The high-pressure/high-temperature process to create artificial diamonds was first developed by General Electric. This method imitates the conditions that lead to the formation of diamonds underground. However, replicating such conditions is both costly and difficult. The majority of today's lab-grown diamonds are created using a technique known as chemical vapor deposition (CVD). A diamond seed is heated in a cylinder with carbon gas, allowing the carbon to cling to the seed and develop into a bigger diamond. CVD allows scientists to better regulate the qualities of lab-grown diamonds and to produce big, higher-quality diamonds.
Final Thoughts
Today, most millennials prefer lab-grown diamonds over mined diamonds for several reasons. Lab-grown diamonds are lower in cost than diamonds mined from the earth. In addition to that, creating diamonds in a lab has less carbon footprint. However, the value of natural diamonds will increase over time. If you are preferring lab-grown diamonds over natural diamonds, you can be sure that you are buying a conflict-free diamond.