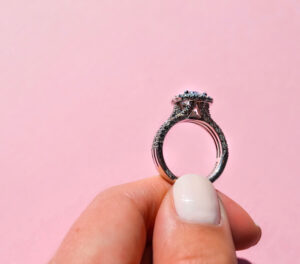 Lab-grown diamonds are a touchy subject. In recent years, there has been a lot of buzz about lab-grown diamonds, both good and bad. When shopping for a diamond, you should think about whether you want to buy lab-created or natural diamonds. Lab diamonds differ from mined diamonds in that they are made by humans in a laboratory rather than naturally occurring in the earth, as natural diamonds are.
This is the only fundamental difference between a natural diamond and a lab-grown diamond. Lab diamonds have the same appearance and feel as real diamonds. They come in a variety of forms and sizes, and it would be nearly impossible to tell the difference between a lab diamond and a real diamond if you had both in front of you. They even have chemical structures that are nearly identical.
Differences In Look
The appearance of high-quality lab-grown diamonds and natural diamonds is identical. Colorless or near-colorless diamonds can be found in both natural and lab-grown diamonds. Lab and natural diamonds are available in all typical shapes, including round, princess, oval, marquise, pear, cushion, radiant, emerald, and Asscher. Lab and natural diamonds have the same gleam and brilliance. The appearance of high-quality stones is identical.
Differences In Price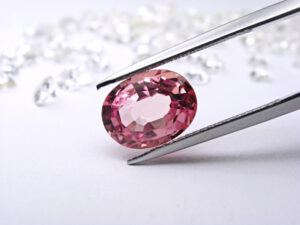 Lab-grown diamonds are substantially less expensive than natural diamonds, as you might anticipate. This is because natural diamonds are created by Mother Nature, whereas lab diamonds are created by us. High-quality lab-grown diamonds are a relatively new phenomenon. As a result, Lab Diamond prices have fluctuated throughout the previous few years. A Lab Diamond is currently 30-50 percent of the price of a Natural Diamond of similar size, cut, color, and clarity. Therefore, lab-grown diamonds are the cost-efficient choice for an engagement ring.
Difference in Sustainability
Natural diamonds are made of crystal-clear carbon that is taken from deep inside the Earth's crust from a rock called kimberlite. There's a lot of speculation concerning diamond rarity. The distinction between gem-quality diamonds and lower-quality diamonds causes this misunderstanding. To uncover a single crystal that may give a 1.00ct D/Flawless diamond, approximately 100,000 tons of rock must be dug up and combed through. Moving that much Earth to mine natural diamonds is, as you would expect, not a very sustainable approach. On the other hand, lab-grown diamonds do not have many negative effects on Mother Nature and are more sustainable.