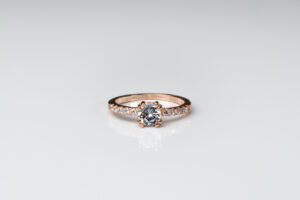 When selecting engagement rings, it is important to educate yourself on a few significant things to find a perfect choice. Getting an engagement ring is one of the important investments you are making in your lifetime, hence, you should ensure that you choose the best option.
The following are some useful tips that can aid you to pick the perfect engagement ring from a wide array of choices:
Determine The Ring Size
When getting an engagement ring for your fiancée, try to get the right ring size so that you won't have to resize it. Finding out the ring size can be easy when the couple is shopping together, but if you are planning to surprise her, then it might be a difficult task for you.
If you are not sure about her ring size, it is better to seek the help of someone close to her. You can also try to get hold of one of her rings and take it to a jeweler to determine the right size.
Choose The Setting Style
There is a wide variety of setting styles available in engagement rings. Some of them are:
Solitaire
Halo
Pave
Channel
Three-stone or five-stone
Split shank
Tension
Bezel
Cathedral
Vintage-inspired
When choosing a ring setting, you have to be aware of its features and drawbacks. For example, the bezel setting is a great option for protecting your gemstone, but it covers a huge portion of the diamond and reduces its brilliance.
So each ring setting has its own benefits and drawbacks. Make sure to consider them to ensure that the option you choose can be perfect for your lifestyle and character.
Select The Gemstone
There is a multitude of gemstones available for you to add to your engagement rings including diamonds. Two types of real diamonds are available for you including natural diamonds and synthetic or lab grown diamonds. Even though these stones vary in terms of their origin, they have the same features. Additionally, synthetic diamonds are cheaper than natural ones.
Some other gemstones available for you include sapphire, ruby, moissanite, emerald, cubic zirconia, etc. Most of these gemstones are cheaper than real diamonds and they come in stunning and vibrant colors.
Choose The Precious Metal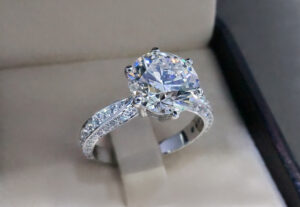 Platinum is one of the popular options in engagement rings. Gold (white, yellow, and rose) is also a commonly used option that is more affordable than platinum. You can also choose silver, which is very cheaper than the other two metals.
When choosing each element including design, setting, gemstone, and metal, make sure to consider your budget. It is important to avoid spending extra on your engagement ring.