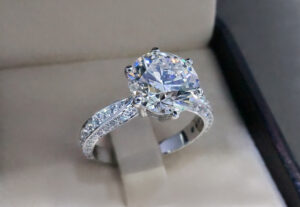 If you cannot find an engagement ring design that pleases you from jewelry stores, then the best option is to create it yourself. Designing engagement rings on your own is the best way to ensure that they have all the features that you envisioned them to. A lot of couples now prefer to custom design their engagement rings and wedding bands to make them special and unique.
Designing an engagement ring may not be as easy as you think, as you will be starting from the scrap. Therefore, we list some important steps you have to follow when creating your own engagement ring to simplify your task.
Choose The Gemstones
Diamonds are the classic option for engagement rings. However, your options are not just limited to these stones. You can choose any gemstone for your ring based on your likes.
One of the important things you have to consider when choosing a gemstone is your budget. Natural diamonds are very costly. But there are lab grown diamonds and diamond simulants available for you to make affordable engagement rings.
If you prefer to add a tinge of color to your ring, then colored gemstones are also available for you. Colored diamonds as well as other gemstones can be used to make your ring vibrant and distinct. But be aware that colored diamonds can be very costly than other colored gemstones. Hence, choose an option based on the amount you have to spare.
Precious Metals
One of the most important considerations you have to make when selecting a metal is its durability. Platinum is the most durable option for engagement rings, but it is very costly too. You can also consider yellow, white, or rose gold to make your ring affordable. Even though they are not as durable as platinum, they can still last for decades.
It is better to avoid silver for your engagement ring, as it is very soft. As engagement rings will be worn on an everyday basis, there is a great possibility for them to get damaged and scratched. Silver can make your ring more vulnerable to such issues because of its softness.
Choose A Design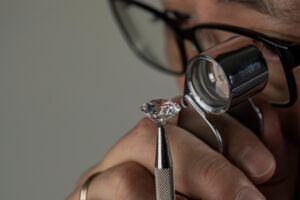 You don't have to create a ring design from thin air. Visit a few jewelry stores and inspect some designs to find out if there is anything that inspires you. Also, make sure to check the internet where you can see millions of engagement ring designs.
If you are planning to create your own engagement ring, then start early, as choosing a design, finding a jeweler, and creating the piece of jewelry can take time.